Vivalytic
Key Features
---
Vivalytic enables sample to answer, cartridge-based Molecular Diagnostic testing. The Vivalytic platform is capable of both Hi-Plex and Lo-Plex testing. Nucleic acid extraction, PCR amplification followed by a suite of detection methods are combined in a truly revolutionary, fully automated platform.
Manual preparation, cold chain reagents and the use of multiple devices are no longer required.
No further peripherals such as a laptop, keyboard, barcode scanner or fi station are required, making Vivalytic a unique space-saving, hygienic solution for Molecular Diagnostic testing.
Product Description
---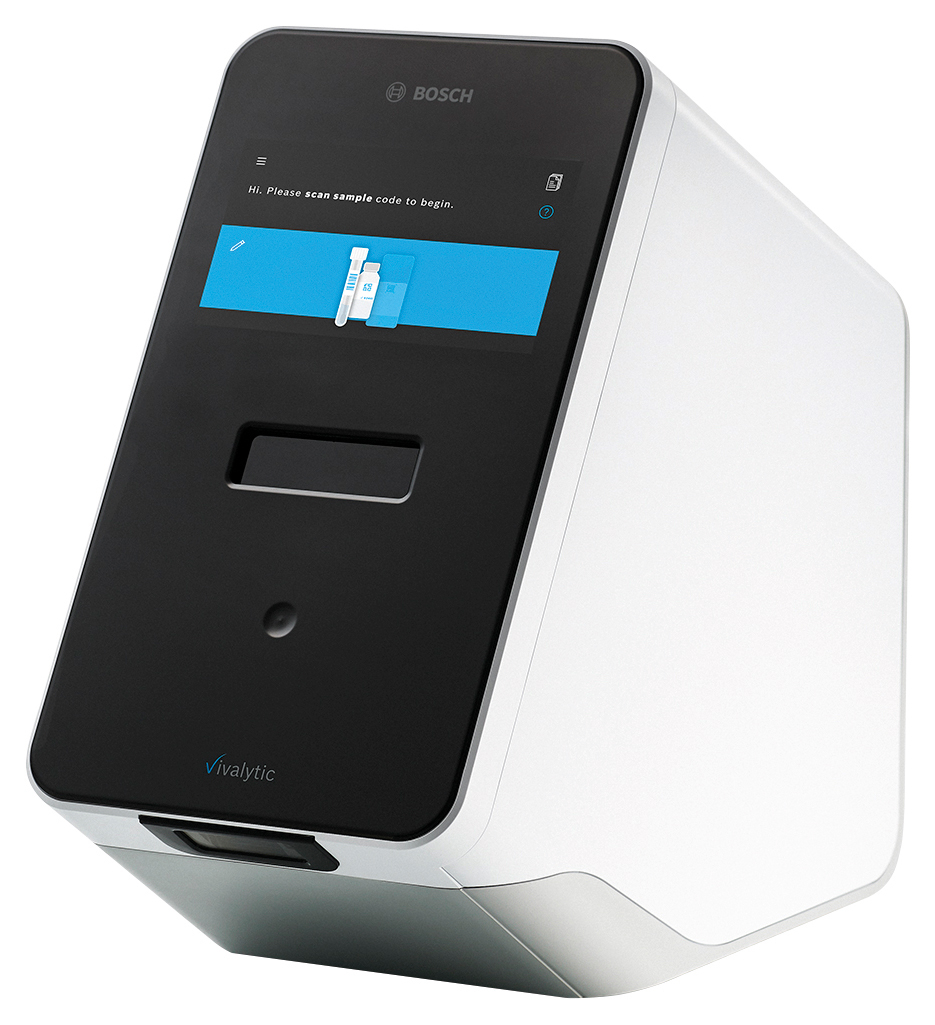 The Vivalytic platform is a universal, fully automated all in one solution for molecular diagnostics. It is a cartridge-based platform enabling Hi-Plex and Low-Plex testing developed in partnership with Bosch. Vivalytic consolidates the full molecular workflow into a small benchtop platform, capable of extraction, PCR amplification and detection. Randox multiplex Biochip Technology powers Vivalytic enabling multiple results from one patient sample. Randox patented Biochip Technology allows simultaneous detection of multiple targets from a single patient sample. The biochip detection system is based on a chemiluminescent signal, this is the emission of light, without heat, as a result of a chemical reaction. Each biochip is prefabricated with spatially discrete testing regions (DTR's). Each DTR represents an individual test. Each DTR can be occupied with oligonucleotides specific to a pathogen or target of interest. The Hi-Plex capabilities of Biochip Technology eliminates the need to run multiple time consuming and sample intensive assays.
Vivalytic Cartridges



Room temperature storage
Reagents Included
Microfluids
Sample to answer testing
Fully sealed reagent cartridge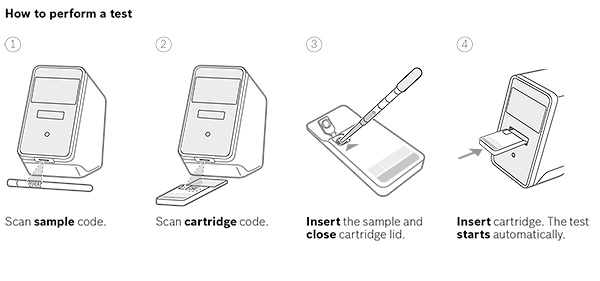 Test Menu
Request Quotation
---
Product
SKU
Pack Size
Qty
---